Another superb season at Eton Manor as we have two new first time champions in each division
In the Premiership and Quarantine Ball had their best season to date as they went down to the final game of the season hoping that three points bagged and a slip up from Bolted Wanderers would mean they take their first ever title in their Premiership return! In the end it wasn't to be as Bolted Wanderers ended the season unbeaten with a 6-4-0 record to grab their first ever Prem title!
Well deserved as the finally found the consistency which they had missed in previous seasons to go on this strong run, they are now 16 games unbeaten going into the new season!
Massive shout to Quarantine Ball who ran them close and had a superb season, Toulouse orNot Toulouse in their first season in the Prem started off on fire but slipped away over the season as injuries mounted up, Real Brooksis had a tough season, which again due to injuries didn't help.
Meta FC have done well since joining and are unbeaten, so will be looking to challenge for the title in the new season, while Filthy Fellas battled hard in their first season in a competitive division and represented themselves well, no doubt they will do well in the Championship!
Congratulations to the Premiership Champions – BOLTED WANDERERS: Dylan FAGAN, Alfie McDONALD, Alex DOE, Joe PARROTT, Tom BROWN, Barney KIERAN, Max PAINTER & Frankie LICHERI
In the Championship and Woodford Greeners smashed it this season, losing just once with a record of 9-0-1! Similar to Bolted, these lads found some consistency which had been missing in previous seasons.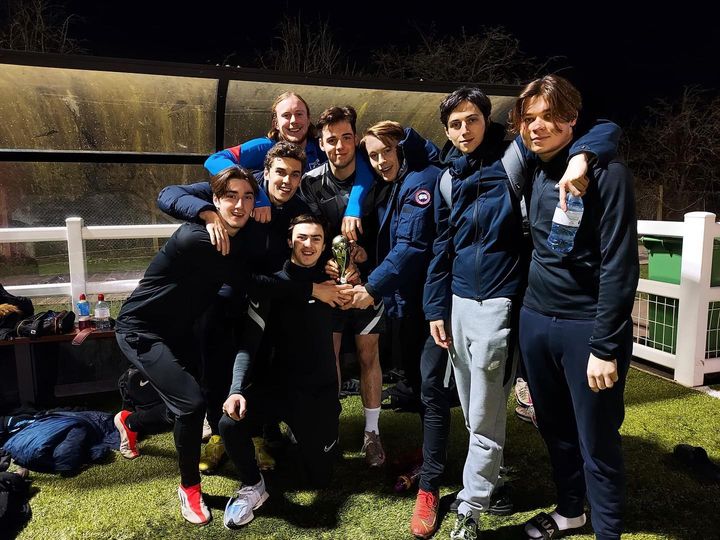 In the end it wasn't a close title race as Woodford finished 9 points clear at the top!
OTF had a mixed season, when on form play some excellent football and will be looking to challenge for the title in the new season!
Hot Steppers have been superb since joining, playing some excellent football! They will also be hoping to challenge for the title in the new season no doubt as they have a talented squad.
PasseyAggressive can be happy with their debut season overall i think, but will be looking to improve on this that's for sure
VLS are starting to find more consistency now as they have more of the squad back available and can beat anyone on their day
Just Vibes started to find a better balance towards the final weeks of the season and can play some superb football at times, great lads and looking forward to them re-joining the league in the near future
Once again, Congratulations to the Championship Winners – WOODFORD GREENERS: Oliver NADA aka "The Wall" in goal, Harrison NADA, Freddie PALMER, Dom BEALES were solid at the back all season. In midfield and Skipper Beau STRIEBIG, Chris SIBLEY & Zac OVERTON worked hard in the midfield to supply opportunities for the main goal scorers, Max WENZEL, Aidan BUTLER & Harry HUTCHINS